YOUR
ENTITLEMENT CARD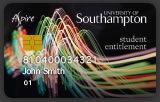 RESET YOUR CARD'S PIN
WANT TO USE YOUR FUNDS?
Click below to login
LOGIN HERE
---
ABOUT
ENTITLEMENT
The Entitlement Scheme is not open to new students unless you enrolled before 2014, are a UK /EU Student, were full time paying full fees. If you currently have an entitlement card then please read on.
READ MORE
>